Why Number Plates are the Perfect Side Hustle Idea
Increasingly, individuals are looking for more ways to supplement their income. Whether they want something more flexible to their location or schedule or if they just want a little extra cash in hand, the side hustle is a great idea for anyone. Becoming a registered number plate supplier is an excellent side hustle idea for individuals.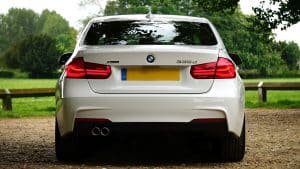 During lockdown, the "side hustle" - a job or hobby that generates additional income on the side - became increasingly popular. Many people were looking for ways to supplement their furlough income or to keep busy while isolating at home. Even after lockdown, many are continuing with these pursuits. Becoming a registered number plate supplier is the perfect side hustle for many reasons. To start, it is not limited to businesses only. Individuals can register themselves under their own names at a home address. And, the cost to do this is only £40. Registering is quick and easy and can be done on the DVLA website. Number plates are quick and simple to produce. Manufacturing a plate can take less than ten minutes to do once paperwork has been completed. Better yet, they can be produced whenever the time suits. This means that a number plate business can fit around work, school, and even holidays. The equipment required to produce plates is minimal and can easily be stored in a garage or spare bedroom. For many, being able to generate an income from home is an important factor when picking a side hustle. There is no commute necessary and no need to rent office or unit space. The start-up costs for a number plate business can be as minimal or maximum as desired. A number plate printer can be leased on a three-year contract for £600 or a 3D or 4D digit kit and jig can be as little as £300. If you are thinking of starting a business that works for you, number plates may be the way to go. If you have any questions, or would like more information about getting started,
contact us
for help and advice.